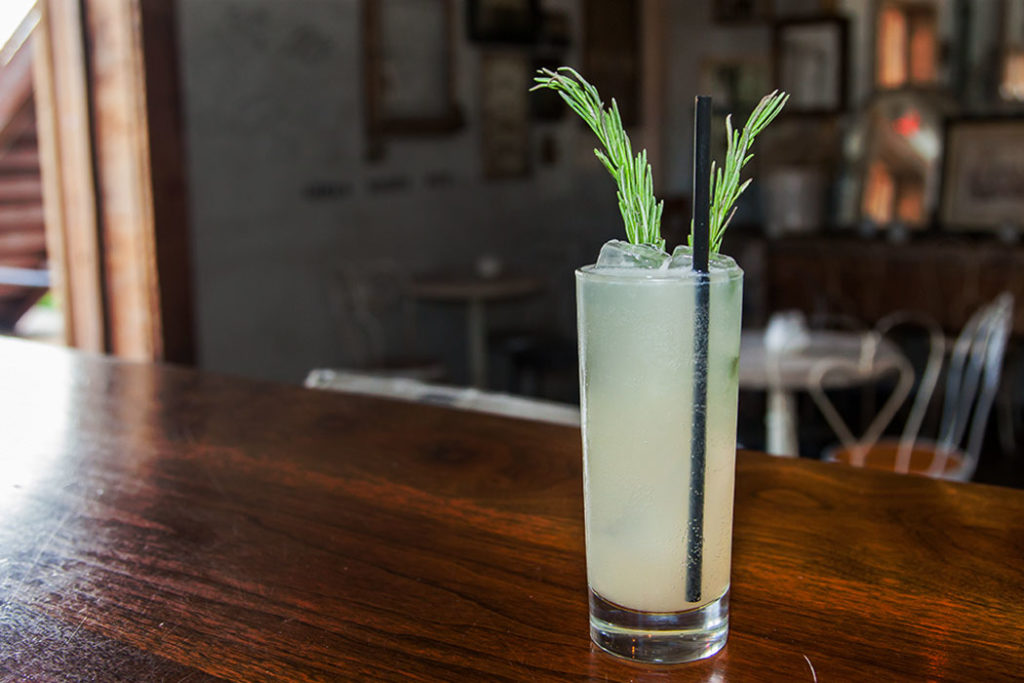 Inspired by the drinking vinegars served at Pok Pok in Portland, this bubbly cocktail from Whisler's in Austin mixes tangy celery shrub with snappy ginger beer.
1.5 oz. gin
1 oz. celery shrub*
.5 oz. fresh lime juice
1 oz. fresh grapefruit juice
ginger beer
Tools: shaker, strainer
Glass: collins
Garnish: rosemary sprig
Combine ingredients in a shaker tin with ice. Shake until chilled. Strain into a clean collins glass with fresh ice cubes. Top with ginger beer and garnish with a fresh rosemary sprig.
Celery Shrub 
One bunch celery
2 cups water
1 cup sugar
1/2 cup apple cider vinegar
Juice one bunch of celery and set aside. Take the remaining pulp of the celery from the juicing process and cook it down with water and sugar. Bring to a boil and simmer for 20 minutes. Let cool for 20 minutes. Add the fresh celery juice and strain liquid out into quart-sized vessels. For every quart add 1/2 cup of apple cider vinegar.
Sean Skvarka, Whisler's, Austin, TX