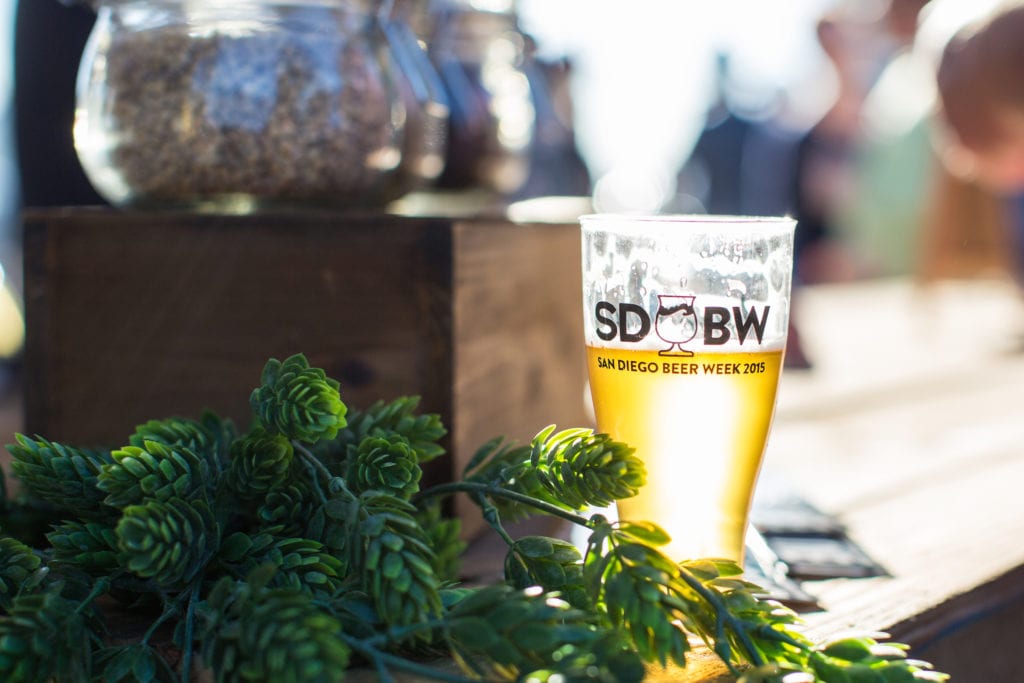 More than 100 breweries from across San Diego County are coming together for the return of San Diego Beer Week, taking place November 4-13, 2016. Now in its 8th year, the event spans 10 days with more than 500 beer-centric events around the county.
The week officially kicks off with the two-day Guild Fest on November 4, starting with the VIP Brewer Takeover, where guests have the opportunity to taste rare and specialty beers from San Diego craft breweries as well as limited-edition brews made solely for the evening. The festivities continue the next day at the SD Brewers Guild Festival with craft beer samples from over 70 San Diego breweries, food for purchase from local food trucks and restaurants, plus live music.
In addition to the festival's signature events, more than 500 brewery-hosted events take place during the week, including "meet the brewer" events, brewery tours, rare beer tastings and educational events. The week concludes with the The Beer Garden event on November 13, where 14 of the city's top chefs and 28 San Diego breweries unite for a memorable afternoon of unlimited beer and food pairings, complete with live music and panoramic ocean views.
For a complete list of events and all ticket options and pricing, visit www.sdbw.org.