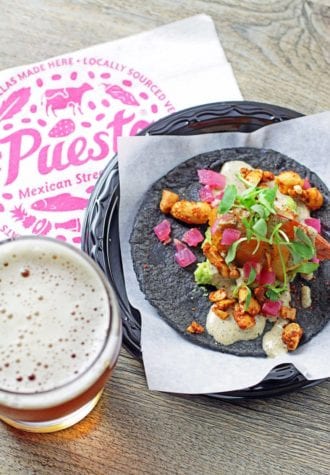 The San Diego Bay Wine and Food Festival returns November 13-20, 2016, for its 13th season. The citywide festival presents more than 60 events, including wine and cooking classes, chef dinners and tastings ranging from lessons in cocktail mixing to a fish taco competition. Here are some highlights of this year's events:
Fish Taco TKO (Pictured)
Tuesday, November 15
Thirteen of the city's top chefs will settle to score to see who is serving up the best sustainable fish taco in San Diego in this walk around tasting featuring live music, unique beer and tequila stations, and a chance to vote for your favorite fish taco.
In The Spirit | Whisk(e)y hosted by Marcus Samuelsson
Wednesday, November 16
From bourbon, rye and Tennessee whiskey to scotch, Japanese whisky and Irish whiskey, you'll taste a variety of styles that represent the spectrum of today's  whisk(e)y offerings. Plus, you'll get to rub elbows with award-winning chef and author, Marcus Samuelsson.
American Whiskey Panel Discussion + Tasting
Thursday, November 17
Taste alongside American whiskey producers, national brand ambassadors and notable members of the liquor industry. Hear first-hand what's driving whiskey's movement both on and off premise, while tasting and learning to identify stylistic differences.
Grand Tasting
Saturday, November 19
The Grand Tasting is the festival's largest tasting event highlighting the flavors of Southern California's food scene. Enjoy views of the San Diego Bay while you sample food from 60 of the city's top chefs and restaurants, 150 wine and spirits purveyors, and 30 food vendors.
Pizzapalooza Featuring Battle of the Bartenders
Sunday, November 20
From deep dish to New York to Neapolitan, taste a variety of pizza styles from San Diego's top pizza makers. When you've gotten your fill, hit the cocktail stations where the area's best bartenders will be mixing up their best recipes during the Battle of the Bartenders competition.
For a full line-up of events and to purchase tickets, visit sandiegowineclassic.com.