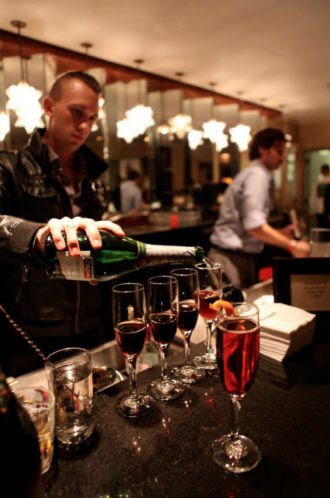 Get ready, Texas, because the San Antonio Cocktail Conference is next week! One of our favorite cocktail festivals of the year, SACC always promises a balanced serving of lively events, competitions and educational seminars that will up your cocktail game. Here are three seminars that have caught our eye:
For the sustainably minded…
TERROIR AND SUSTAINABILITY: A CONVERSATION
Event Time: 11:00 AM on Jan 16, 2015
Price: $35.00
Few things speak louder about a spirit's DNA than its terroir. Hear from two premium brands discussing the importance of enforcing an artisanal and sustainable approach in making their spirits. Join the discussion and learn about the important steps taken to shape the future of the industry.
For the budding bartender…
MIXOLOGY 101: BUILD YOUR OWN SIGNATURE COCKTAIL
Event Time: 11:30 AM on Jan 17, 2015
Price: $50.00
Ever wanted to mix and create a signature cocktail of your own? Now's your chance! Join Jonathan Pogash for a hands-on, fun and informative session on how to choose flavor ingredients and create balanced drinks. We will delve into a bit of cocktail history, learn about bar tools and proper techniques, and experiment with some of the best seasonal mixers and quality spirits on the market. It's all about creativity and fun!
For the bubble lovers….
Event Time: 01:00 PM on Jan 17, 2015
Price: $45.00
Join LUPEC NYC ladies, Meaghan Dorman (Raines Lawroom, Dear Irving), and Lynette Marrero (Speed Rack, DrinksAt6) for a discussion about mixing booze and bubbles. Explore Nicolas Feuillate Champagne cocktails while learning how to elevate the cocktail experience with different expressions of this  ingredient. You'll come away with a higher appreciation of the value to quality ratio that Champagne can bring to cocktails.