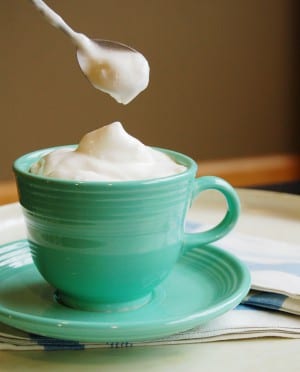 If your guests are in the mood for a show, this spiked coffee can be flamed. But if you'd rather skip the pyrotechnics, the drink will be just as delicious.
2 oz. high-proof brandy, warmed
3 oz. hot coffee
3 sugar cubes
Tools: barspoon
Glass: mug
Garnish: whipped cream
Place 3 sugar cubes in the bottom of a heat-proof mug. Add the brandy and, if you like, very carefully light with a long match. Stir carefully to dissolve the sugar and allow the mixture to burn for about 30 seconds. Top with hot coffee, which should put the flame out if you chose to light it. Garnish.
Anu Apte, Rob Roy, Seattle