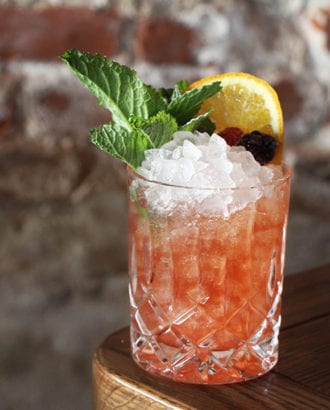 The sherry cobbler a little boozier with a dose of aged rum.
1½ oz. aged rum
¾ oz. amontillado sherry
¼ oz. fresh lemon juice
¼ oz. demerara syrup (1:1)
1 barspoon mixed fruit jam
Tools: shaker, strainer
Glass: rocks
Garnish: berries, mint, orange wheel and powdered sugar
Place ingredients in a mixing tin with an orange wheel, lemon slice and a few ice cubes. Shake, strain into a glass, add crushed ice and garnish.
Ricky Gomez for Compere Lapin, New Orleans