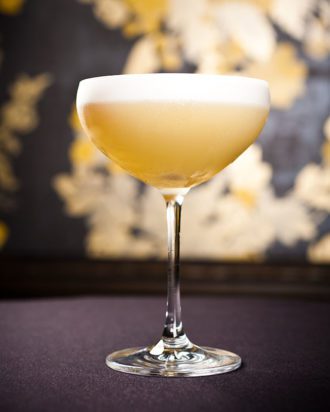 A handful of fresh sorrel adds a bright, peppery edge to this summery pisco-spiked sipper.
2 oz. pisco
1 oz. fresh lemon juice
1 oz. sorrel-honey syrup (see below)
1 fresh egg white (pasteurized if you like)
Tools: shaker, strainer
Glass: coupe
Garnish: freshly cracked black pepper
Combine all ingredients and dry shake, then add ice and shake vigorously. Strain into a chilled coupe and garnish.
Sorrel-honey syrup: Combine 1 cup of honey, 1/2 cup of water and 5 fresh sorrel leaves in a saucepan and simmer, constantly stirring and taking care not to boil. Cool to room temperature, then strain into a glass bottle. Refrigerate for up to 2 weeks.
Bill Norris, Midnight Cowboy, Austin, Texas