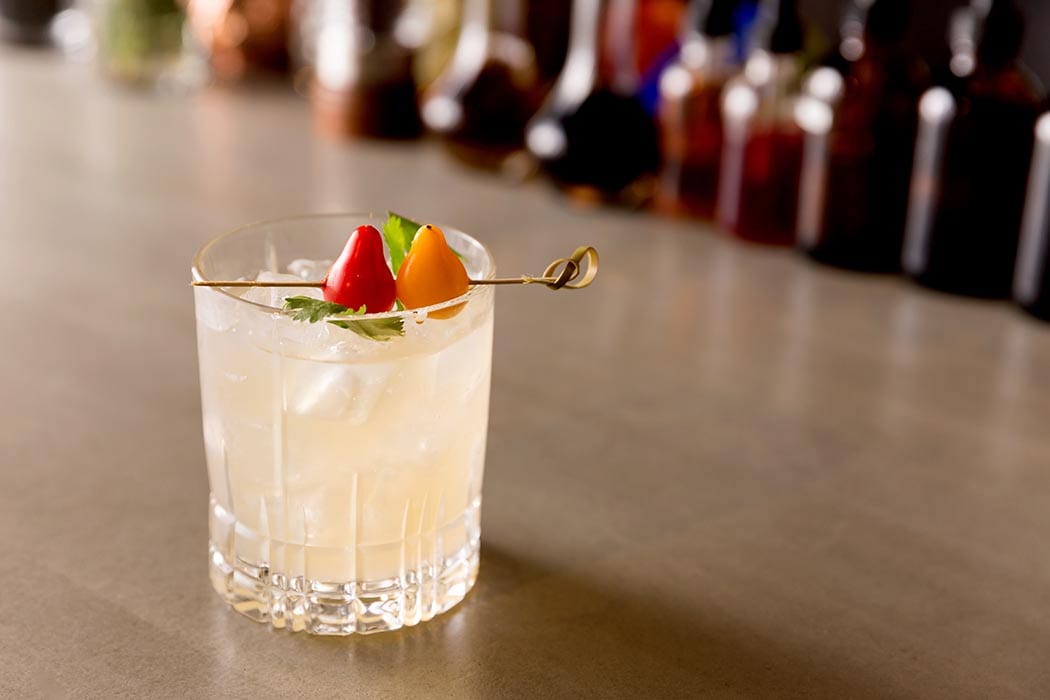 Named after the main character in the movie Repo Man, this tequila cocktail combines sweet and savory elements.
1½ oz. blanco tequila
½ oz. lime juice
¾ oz agave
½ oz. mezcal-chipotle tincture
2 baby tomatoes
Tools: muddler, shaker, strainer
Glass: double rocks
Garnish: 1 sprig cilantro, 2 baby tomatoes
Muddle the tomatoes with agave syrup and lime juice in a shaker. Add the tequila, tincture and ice and shake until chilled. Strain into a double rocks glass over ice. Garnish.
Mezcal-Chipotle Tincture: Combine 4 dried whole chipotles (or 1 tsp. of chopped chipotles) with 16 oz. mezcal and let steep for 6 hours. Strain the peppers from the liquid and store in the refrigerator.
Sarah Mengoni, Double Take, Los Angeles
---
Did you enjoy this recipe? Sign up for our newsletter and get our favorite drink recipes of the moment in your inbox every month.