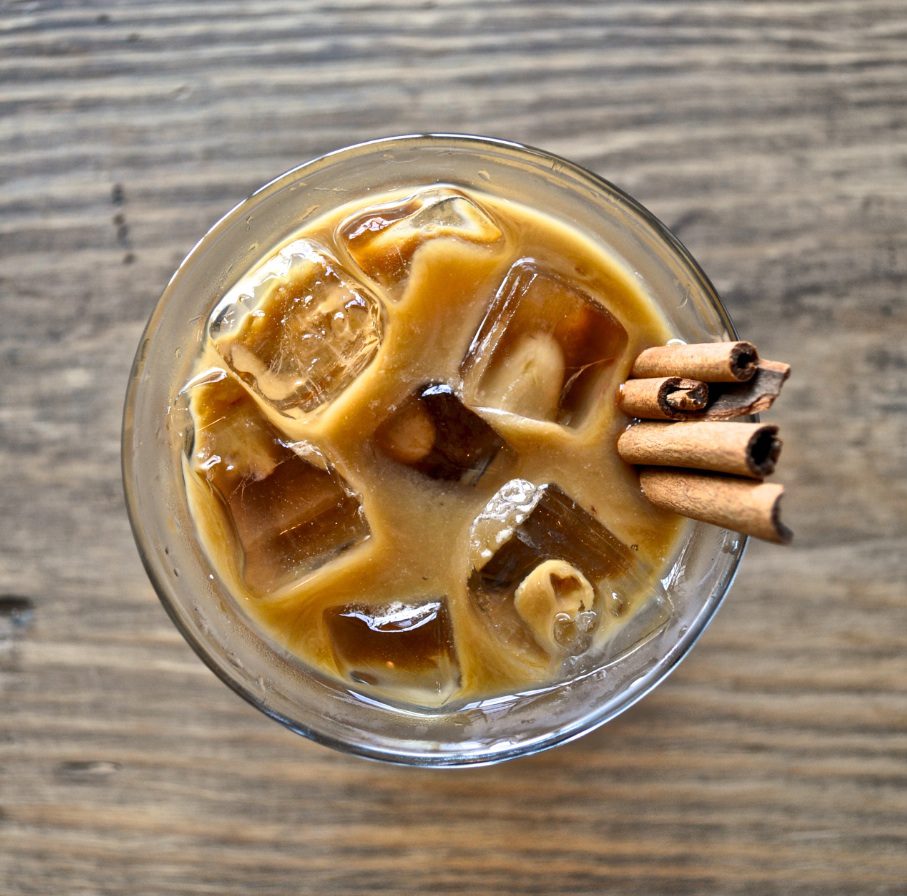 Spice up you're a.m. coffee break with this iced, cinnamon-infused café.
3 oz. strong cold-brew coffee
1 oz. whole milk
1 oz. simple syrup (1:1)
2 cinnamon sticks
Tools: shaker, strainer
Glass: rocks
Garnish: 2 cinnamon sticks
Combine all ingredients and shake with ice. Strain into an ice-filled glass and garnish.
Adapted from Shake: A New Perspective on Cocktails by Eric Prum and Josh Williams