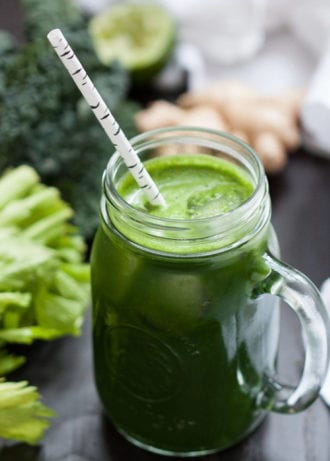 Blogger Kris Osborne created this green juice recipe as a way to convert even the veggie juice non-believers. A good dose of both lemon and lime add a pleasant, bright tartness, and a cup of chopped pineapple sweetens things up. Five stalks of kale give the juice its vibrant green color plus a vitamin-rich boost.
5 stalks Lacinato kale
2 stalks celery
1 1-inch piece of ginger
½ lemon, peeled
1 lime, peeled
1 cup pineapple pieces, fresh or frozen
Tools: juicer
Wash all the vegetables and then run them through your juicer according to the manufacturers instructions.
Kris Osborne, 80twenty.ca