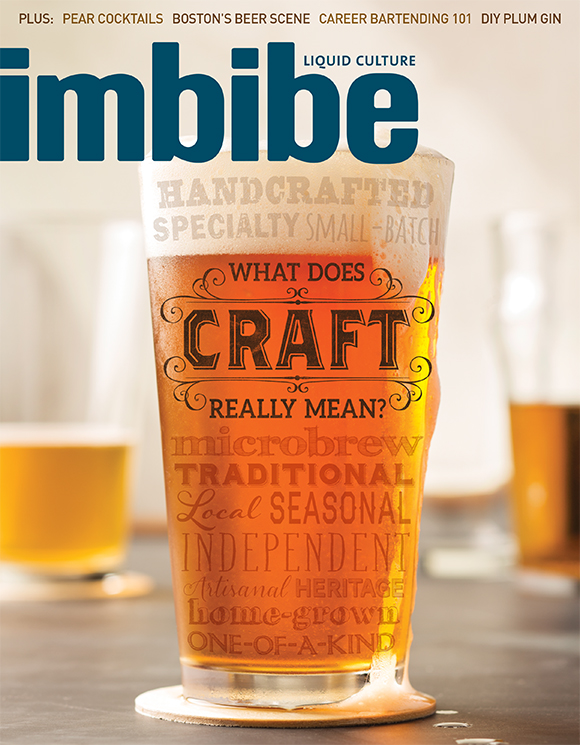 Recipes

Drinks

Pumpkin Bellini, Egg Cream, Blueberry Jam Gin Cocktail, Ben Hur, Jam Session, Pear It Up, The Woodsman, The Spotlight

DIY

Meyer Lemon & Mint Shrub, Fig-Cinnamon Shrub, Cranberry-Fuji Apple Shrub, Beet-Peppercorn Shrub, Pineapple Shrub, Homemade Plum Gin.

Food

Roasted Chicken Parcels With Kohlrabi Slaw
Features

Craft

What does it mean anymore in the beer world? Read More »

Going the Distance

What it takes to be a bartender for life. Read More »

Scarlet Fever

German and Austrian red wines are on a hot streak.

Sweet Tarts

Tangy vinegar-based shrubs offer a fresh, flavorful alternative to sodas.

Game On

Boston's beer scene keeps getting better and better.
Departments

Uncorked

Oyster stouts, the anatomy of an egg cream, jam cocktails three ways, and "The Franks" on comfort cocktails, eating and drinking adventures and what it's like to be half of a whole.

Behind the Bar

The rise and fall of the tropical dream at the Kahiki.

Taste Test

Bobbing for our favorite apples.

Gear

Growlers offer on-the-go convenience for draft beer.

Elements

Juicy and versatile, the pear plays well with others.

Characters

Todd Carmichael takes coffee—and himself—to extremes.

Mix It Up

Bottle up the ultimate flavor of fall with homemade plum gin.

Scene Scout

Where to drink in Utah's capital city.

Cravings

Dry cider lends a taste of autumn to this French-inspired dish.

Quench

Beer tastes difference once you've witnessed a hop harvest.