No. 21: September/October 2009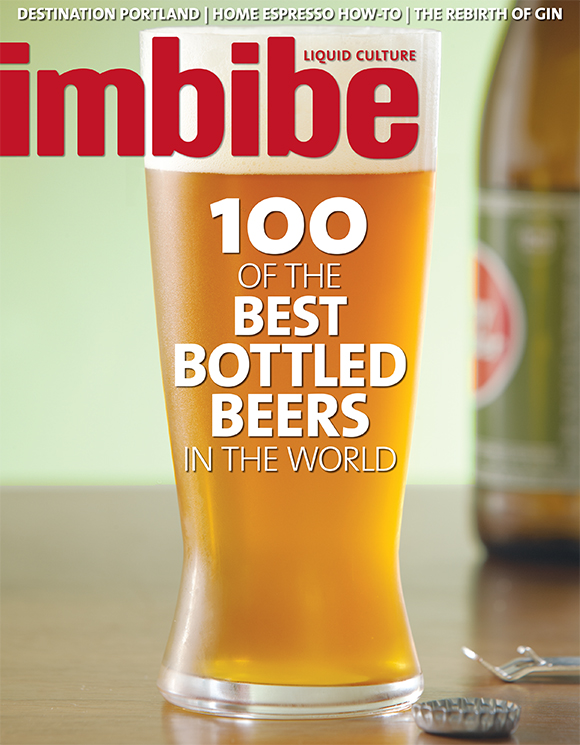 Recipes

Cocktails

Slight Detour, Last Word, The Allegheny, New Moon, Ping-Pong, El Brioso, Don Bruno, Skid Row, Turf, Norwegian Wood, Philo Biane, North by Northwest, Blame It on Rio

Cravings

Carmelized Onions with Idiabazal Cheese

How-to

Espresso Shot, Americano, Macchiato, Breve, Cappuccino, Latte, Mocha, Con Panna, Homemade Triple Sec
Features

99 Bottles

We scour the globe to find some of the best bottled beers in the world.

Ginning Things Up

A new crop of distillers is giving an old-fashioned spirit a modern makeover. Read More »

Crazy Together

You don't have to be obsessed to live in Portland, Oregon, but it helps.

Coffee + Water (+ Milk) = Love

How to grind, tamp, extract and steam six basic espresso drinks like a barista.

Deep Breathing

Can oxidation, long considered a flaw, actually make a wine more complex and interesting?
Departments

Uncorked

Drink news you can use.

Dr. Cocktail

Rediscovering vintage drinks with Ted Haigh.

Distilled

Your questions, expert answers.

Taste-Test

Sorting through seven single-distilled shochus.

Gear

Which thermoses can take the heat?

Elements

Crème Yvette A long-forgotten spirit bursts back on the scene. Read More »

Characters

Meet "Brother Woody," the unofficial mascot of the beer festival circuit.

Style

Surrealistic serving trays from French company Ibride.

Mix It Up

How to make your own triple sec.

Scene Scout

Where to go now, from Cure in New Orleans to Fort Defiance in Brooklyn.

Cravings

Basque snakes of carmelized onions and idiazabal cheese.

Quench

Tracing Zinfandel to its Croatian roots.