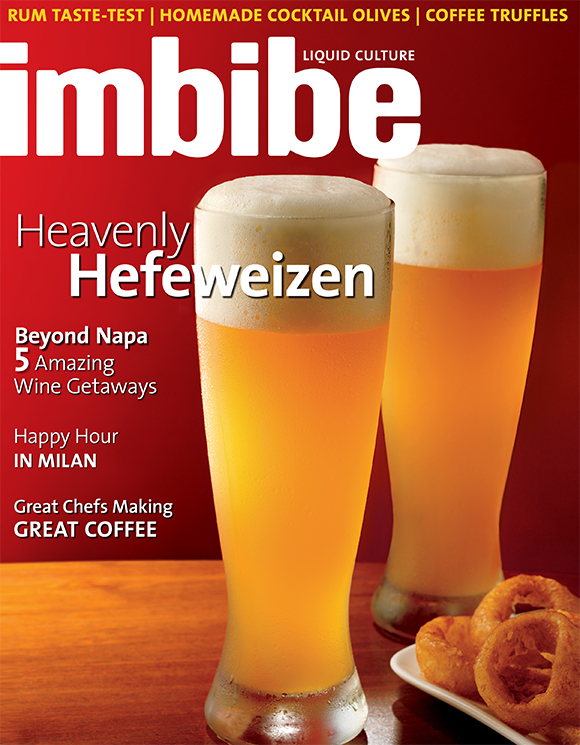 Recipes

Cocktails

Basil Lovely, Hanky Panky, Caledonian Cooler, Fort Washington Flip, Diamondback, Supreme, Vienna Brunch, Pomme Pomme, Rose, Negroni Spagliato, Cin-Cyn

Food

Java Jolt Truffle

How-to

Cocktail Olives
Features

Perpetual Fruit

Brandies harness the spirit of pears, berries and plums.

Hazed and Confused

Busting the myths surrounding Hefeweizen. Read More »

Bitter Is Bella

Tongue-tingling aperitivi hold court at happy hour in Milan and Torino. Read More »

Pressing for Better Coffee

Some restaurants are finally getting serious about your cup of joe.

Beyond Napa

Five less-traveled wine country day trips.
Departments

Uncorked

Drink news you can use.

Dr. Cocktail

Rediscovering vintage drinks with Ted Haigh.

Distilled

Your questions, expert answers.

Taste-Test

Are aged rums the new bourbon?

Gear

Electric kettles put a tempest in your teapot.

Elements

Applejack makes a comeback. Read More »

Characters

A hop farmer plants a seed for 100% organic beer.

Real Deal

How to get better office coffee.

Style

Angela Schwab's snappy ceramics.

Mix It Up

Make your own cocktail olives.

Scene Scout

Where to go now, from PDT in New York City to Amélie in San Francisco.

Cravings

The only thing better than coffee and chocolate is coffee in chocolate.

Quench

Wining down with vinotherapy.