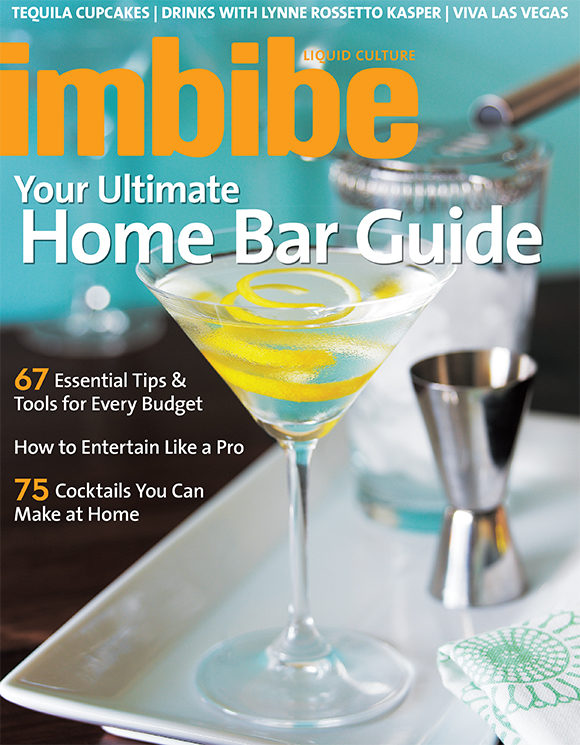 Recipes

Cocktails

Smoky Mary, Cafe Atlantico's Passion Fruit Martini, Menehune Gonzalez, The Charleston, Trident, Alto Cucina, The Norma Jean, The Rosita, Marker Man, Paul's Club, Cat's Pajamas, Thurston Howl, Sophia Loren

Alcohol-Free

Pimm and Proper, Ginger Bellini Punch

Cravings

Tequila Cupcakes

How-to

Flamed Orange Peel
Features

Raising the Bar

Whether you're stocking a basic bar or going for a master's in mixology, our home bar guide will help you gear up.

Welcome to Las Vegas

Searching for authentic cocktails in America's most wildly self-inventive city. Read More »

Playing With Fire

For some craft brewers, smoked beers present an irresistible challenge.

Time Is on Their Side

Some roasters claim that, like a fine wine, coffee can improve with age.

Weathering the Storm

Can wine survive climate change? Read More »
Departments

Uncorked

Drink news you can use.

Dr. Cocktail

Rediscovering vintage drinks with Ted Haigh.

Distilled

Your questions, expert answers.

Taste-Test

Grenadine Which grenadine is the real deal?

Gear

We find out which vacuum pots can handle the pressure.

Elements

Cynar Embrace the bittersweet allure of Cynar.

Characters

New Orleans bartender Chris McMillian says making drinks is only 10 percent of his job. Read More »

Style

Beer soap that puts the suds in your suds.

Mix It Up

How to add flamed orange peels to your bag of bar tricks.

Scene Scout

Where to go now, from MadCap Coffee Co. in Grand Rapids, Michigan to Gainsbourg in Seattle.

Cravings

Tequila gives cupcakes a little extra spirit.

Quench

Let the sunshine in with dandelion wine.