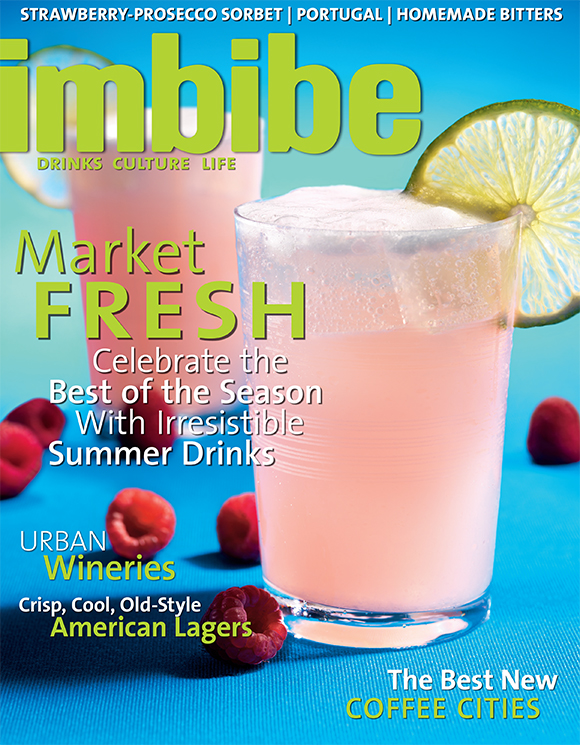 Recipes

Cocktails

Mint Julep, Gin Rickey, Caipirinha, La Playa, Passionfruit Caipirinha, Luau Grog, Drinko de Gallo, Blueberry Flip, Lychee Lemongrass Fizz, Raspberry Gin Fizz, The Celestial, Cucumber Smash, Café Beirao, Portonic, Hess' Black Feather Alcohol-Free Ginger-Peach Limeade

Food

Strawberry-Prosecco Sorbet

How-to

Bitters
Features

Summer Drinks: Farmers Market Cocktails

Seasonal fruits and herbs are what summer is all about.

Portal to Portugal

Port is still tops, but Portugal's other wines are inching toward the spotlight.

Operation Sublime Cuppa

Eight coffee scenes to watch.

Syrah in the City

Urban winemakers set up shop in the industrial parks of San Francisco's East Bay. Read More »

Not Your Daddy's Lager—But Grandpa Would Approve

Crisp, cool lawnmower beers are getting a makeover, pre-Prohibition style. Read More »
Departments

Uncorked

Drink news you can use.

Dr. Cocktail

Rediscovering vintage drinks with Ted Haigh READ » Read More »

Distilled

Your questions, expert answers.

Taste-Test

Bloody mary mixes: the good, the bad and the ugly.

Gear

In search of the perfect coffee grinder.

Elements

Cachaça is a party in your glass. Read More »

Characters

Jeff Berry burns a torch for a rum-soaked chapter of Americana.

Real Deal

The low-down on community wine storage.

Style

Getting crafty with beer cozies.

Mix It Up

Make your own bitters.

Scene Scout

Where to go now, from Brix Wine Merchant in Atlanta to the Great Divide Tap Room in Denver.

Cravings

Welcome spring with strawberry-prosecco sorbet.

Quench

Would the real Dr Pepper please stand up?