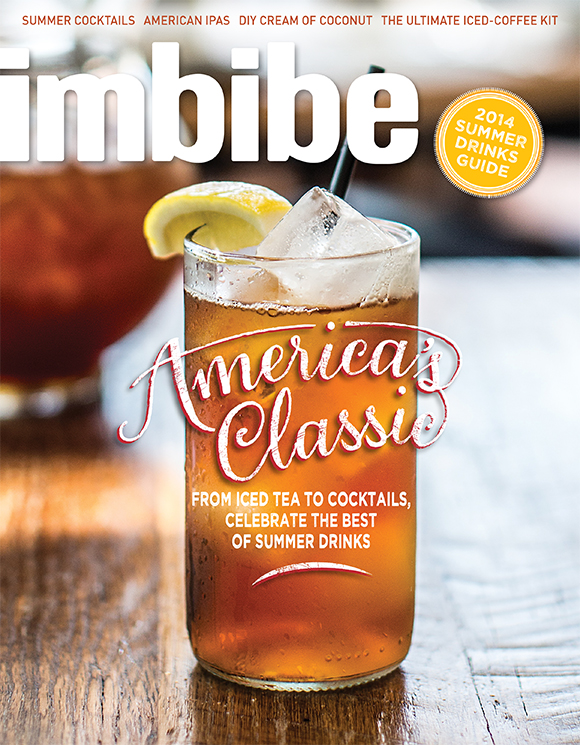 Recipes

Cocktail

The Lavender Moon, Hurricane, La Sonora, Ipu 'Akala, Prosciutto and Melon, Cinnamon-Spiced Dark 'n Stormy, Quaker's Cocktail, Formosa Fizz, St. Stephen's Sour, Hemingway Daiquiri, Electric Mayhem Punch, Pitcher of Mojitos, Fool's Gold, Bourbon Renewal, Lee Bros. Sweet Tea, The Farm House Sweet Tea, Basil Cocktail, Margarita de la Primavera, Horse's Neck, Fresh Piña Colada, High Violet

How-To

Cinnamon-Spiced Rum, Raspberry Syrup, Decorative Ice Mold, Oleo-Saccharum, Herb Syrup, Gomme Syrup.

Mix it Up

DIY cream of coconut offers a summery taste of the tropics.

Cravings

Bing Cherries Braised in Syrah
Features

Summer School

Ace Warm-weather cocktails with expert tricks and techniques from bartender and author Jeffrey Morgenthaler.

Bitter Twist

A longtime favorite of beer drinkers, the IPA is getting a facelift.

By the Lake

Summer roadtripping through the Finger Lakes wine country.

American's Classic

Sweet tea is the southern antidote to summer's swelter. Read More »

California Dreaming

Sacramento drinkmakers are putting their imaginations to work in bars, pubs and cafés across the city. Read More »
Departments

Uncorked

Lavender cocktails, homegrown lagers, the anatomy of a Hurricane, David Solmonson and Lesley Jacobs Solmonson on the drink gadgets they'd never want to be without, and TOMS founder Blake Mycoskie on his latest adventure in coffee.

Behind the Bar

Where Vegas-style hospitality was born.

Taste Test

Tangy-sweet orange sodas make summertime a little sunnier.

Gear

How to assemble the ultimate iced-coffee kit.

Elements

Melons give summer cocktails a refreshing boost.

Characters

Maggie Campbell is riding out a new wave of rum.

Scene Scout

Where to drink in Madison, Wisconsin.

Quench

A parental lesson in pouring the perfect beer.
Bonus Articles

Bartenders from around the country share their top tips and techniques for mastering summertime sips. Read More »

IPAs to drink all summer. Read More »

An imbiber's guide to the Finger Lakes. Read More »

A mix-and-match guide to sweet tea recipes. Read More »

Craft Lagers Read More »

The perfect Vegas bar crawl. Read More »

Madison, Wisconsin bartender Hasting Cameron's shares his must-visit stops in Mad City. Read More »