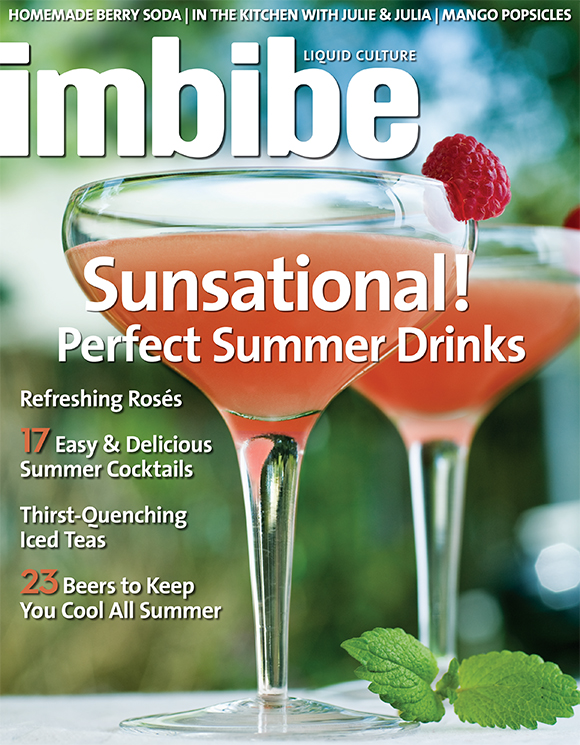 Bonus Recipes

Cocktails

Pretty Pepper, Xiuhtecuhtli, Plum Dandy, Pineapple Julep, Penicillin, Brown Derby, Lonsdale, Loganberry Scramble, Chabela Cortez, Bourbon Belle, Kiwicha, VaVa Voom, English Afterthought, Santa Rosita, R&R, Cangibrina, Tangerine & Chili Caipirinha

Alcohol-Free

The Scarecrow, Blue and Grey Cravings Mango and Lime Popsicles, Watermelon Popsicles

How-to

Hot-Brewed Iced Tea, Ice Infusion Iced Tea, Cold-Brewed Iced Tea, Blackberry Soda
Features

The Living Is Easy

Eight great summer drink recipes that will help you swing through the season in style.

Think Pink

When the mercury makes its annual sweaty climb, it's time to stop and smell the rosés. Read More »

Cold Comfort

Iced tea makes everything cooler. Read More »

Unsung Heroes

These five lesser-known beer styles will save you from the dog days of summer.

Citizen Cane

A sugarcane spirit associated with the underclass in a city obsessed with social status. In the battle for the Brazilian soul, who will win?

Uncorked

Drink news you can use.

Dr. Cocktail

Rediscovering vintage drinks with Ted Haigh.

Distilled

Your questions, expert answers.

Taste-Test

We pucker up to seven lemonades to find the best.

Gear

Which ice crushers survive the grind?

Elements

Honey Classic-minded bartenders are still sweet on honey. Read More »

Characters

Wall Street trader turned winemaker Jamie Kutch's stock is rising.

Style

Carol Pulitzer adds style to the lowly cocktail napkin.

Mix It Up

How to make your own blackberry soda.

Scene Scout

Where to go now, from The Amigo Room in Palm Springs, Calif., to Hop City in Atlanta.

Cravings

Popsicles that make the fruits of summer even cooler.

Quench

Traditional Spanish sidra adds sparkle to life.