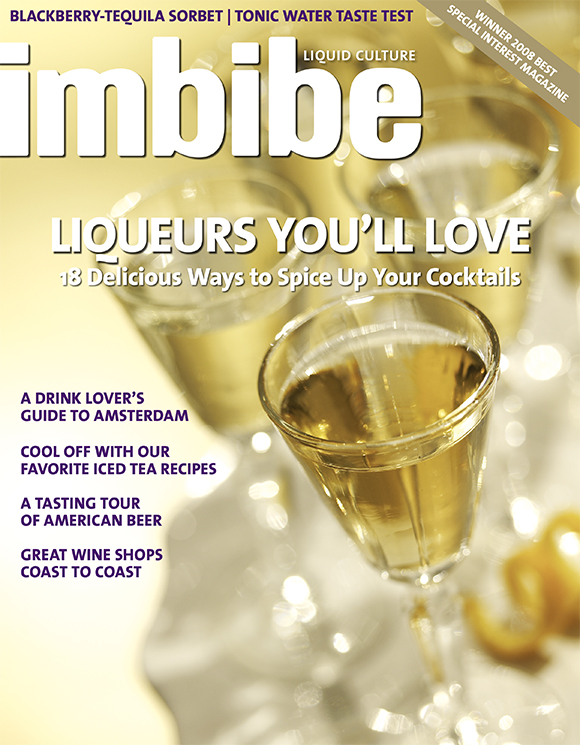 Recipes

Cocktails

Rookie Highball, Sicilian Sangria, The Mamie Taylor, Deshler, Twentieth Century, Midland's Own, Frisco, Riviera, Stormy Weather, White Tea Sangria, A Walk in the Forest, Strawberry N' Balsamic Tin, The Cassia, Elan Vital

Alcohol-Free

Signature Drink No. 5, Sangrita, Green Tea "Mojito", Citrus Crème Latte

Food

Blackberry-Tequila Sorbet

How-to

Orgeat Syrup
Features

Sugar and Spice and Everything Nice

Stock your bar with classic and contemporary liqueurs.

Anatomy of the Leaf

Getting to know the world's great teas. Read More »

Viva Los Vino Vendors

Great U.S. wine shops from coast to coast.

Oude School

Rousing the spirits of Amsterdam. Read More »

From Beer to There

A tasting tour of American beer styles.
Departments

Uncorked

Drink news you can use.

Dr. Cocktail

Rediscovering vintage drinks with Ted Haigh.

Distilled

Your questions, expert answers.

Taste-Test

In search of the perfect tonic water.

Gear

Single-cup coffee presses put to the test.

Elements

Good Medicine: Quinquinas Read More »

Characters

Distiller Phil Prichard bottles premium rum in the heart of Tennessee whiskey country.

Style

Horn espresso cups from Karin Eriksson.

Mix It Up

Go nuts over homemade orgeat syrup.

Scene Scout

Where to go now, from Memphis Taproom in Philadelphia to Bar 888 in San Francisco.

Cravings

Blackberry-tequila sorbet is your ticket to Margaritaville.

Quench

Germany's other beer festival.