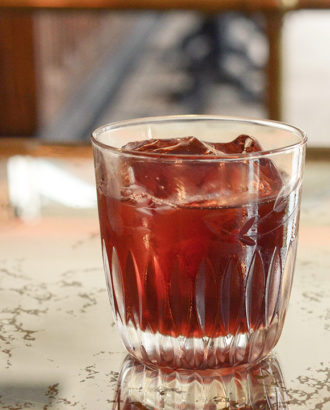 Named for the death blow in Kill Bill, this potent coffee cocktail combines mezcal, Italian vermouth and a rich coffee liqueur.
1½ oz. mezcal
¾ oz. Punt e Mes sweet vermouth
½ oz. coffee liqueur (Castro uses Galliano Ristretto)
1 dash chocolate bitters
Tools: mixing glass, barspoon
Glass: double Old Fashioned
Combine all ingredients, stir with ice and strain into a chilled glass.
Erick Castro, Polite Provisions, San Diego