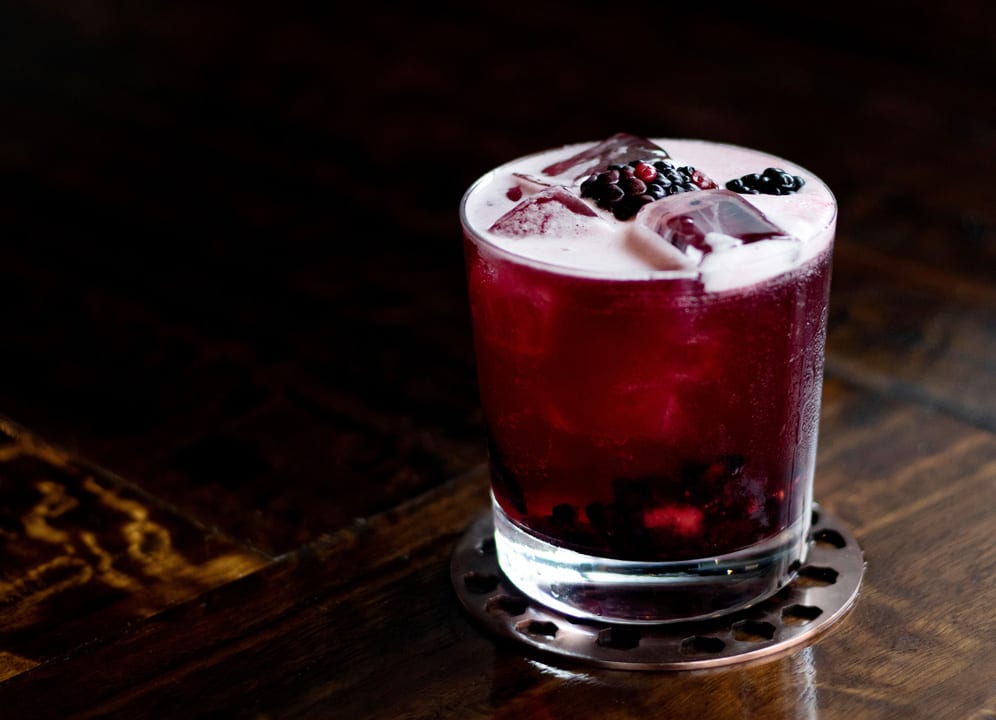 The richness of brandy and merlot meet the bright pop of fresh lime and berries in this summery blackberry smash.
2 oz. Copper & Kings American Craft Aged Brandy
2. oz. merlot
¾ oz. fresh lime juice
¾ oz. simple syrup (1:1)
2 fresh blackberries
Tools: muddler, shaker, strainer, barspoon
Glass: rocks
Garnish: fresh blackberries
In a rocks glass, muddle the berries. Combine all of the other ingredients in a shaker with ice and shake vigorously. Add ice to the rocks glass, then strain the shaker ingredients into the glass and stir to combine. Garnish.
ALEX&NDER, Louisville, Kentucky