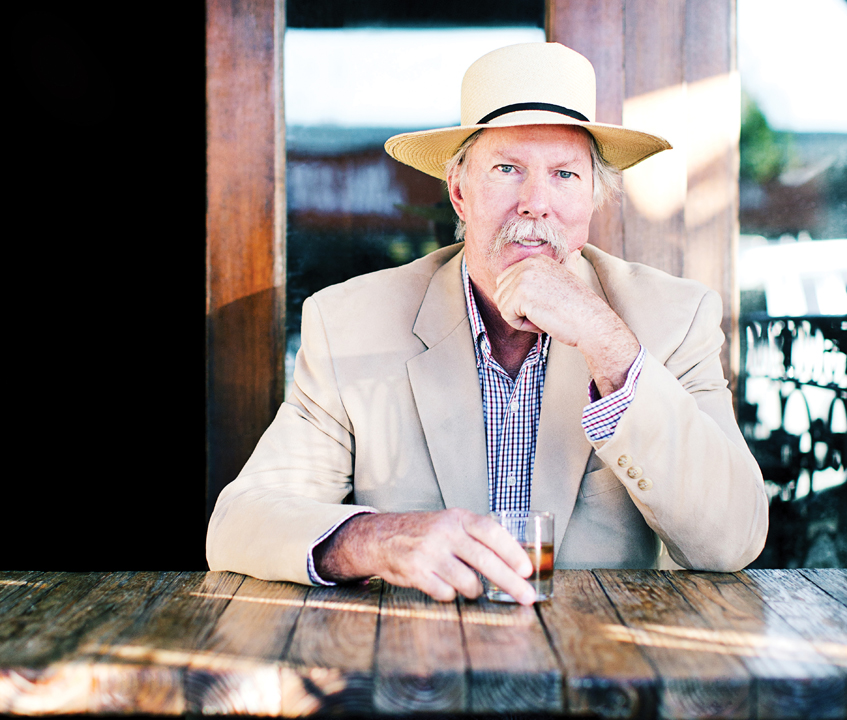 As the self-appointed Minister of Rum, Ed Hamilton has been traveling the world for years, introducing drinkers to the dazzling diversity of his favorite spirit. We asked the rum world's chief diplomat to recommend a few essential bottles.
Neisson
"My first drink of the day is typically a 'Ti Punch, so I'll start with Neisson blanc," Hamilton says of the unaged rhum agricole made from fresh-pressed sugarcane juice. "It's 100-proof and produced and bottled at a small distillery. In Martinique, it's considered the best." And at the end of the day, Hamilton finds himself returning to the aged rums from Neisson. "I love the 15-year-old from Neisson, and the Neisson Reserve has a lot of complexity—it's aged in French casks, then moved to American oak, and finished in cognac barrels. I'll drink a half-ounce of that at the end of the night; just a small amount to end the day, so you get to revisit it without drinking too much."
El Dorado 5-year-old Demerara Rum
"This is one of my favorite rums for mixing," Hamilton says of this rich, dark, smoothly sweet rum from Guyana. "I drink it in all kinds of punches, and it's also a very economical rum."
Venezuelan Rums
When it comes to the rich yet spicy rums from Venezuela, Hamilton finds himself torn between favorites. "I drink Santa Teresa, and everybody knows their 1796 Ron Antiguo de Solera—it's a great rum—but one that a lot of people overlook is their Añejo Gran Reserva. It's really underrated, and it's a great value," he says. "Also from Venezuela, Diplomatico Gran Reserva—the one with the orange label. It hits a sweet spot, and it's smooth and really complex."
Puerto Rican Rums
"For a lighter rum, Don Q Crystal works great," Hamilton says. "And it's hard to beat the value of Bacardi 8. It's a good example of an aged light rum that still has some character. It's just a good drinking rum."
Hamilton Rums
The Minister recently introduced his own rum label, and it's no surprise that some bottles make his list of favorites. "If you're looking for a 151-proof rum, the Hamilton 151—distilled on the banks of the Demerara River, in Guyana—is a good bet," he says. "And I just bottled a series of cask-strength rums in St. Lucia; to my knowledge, they're the only cask-strength rums where you can find a picture of the distillery online, and of the actual barrels this rum was aged in."
Read more about Ed Hamilton in the May/June 2015 issue of Imbibe.