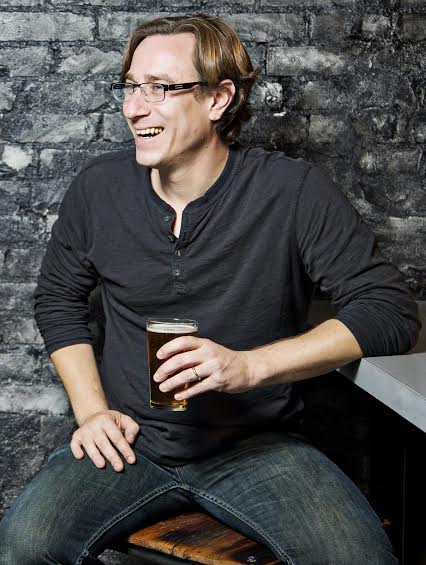 My perfect day begins at Bullfrog Bagels. It's a new bagel shop run out of the Shamrock & Star by Jeremiah Cohen and is right around the corner from my house. Score. Everything bagel, onions, whitefish salad and scallion cream cheese. Stop by Peregrine in Union Market for some coffee. Doesn't hurt to pop into Salt & Sundry and see what they've got stocked for bitters, drink-related books and cocktail gear. One of my favorite shops. I can also stop by Cordial while at the market and grab a bottle of wine. Actually, lets just spin around the whole market—local fish from the Fish Wife, oysters from Rappahannock River Oysters, cured meats from Red Apron, milk from Trickling Springs Creamery.
For lunch, head over to Sundevich in Shaw. Order the Athens: lamb, tomato, sumac, tzatziki. They make amazing sandwiches! Wash it down with some iced coffee from my own Mockingbird Hill. Take a walk around 7th & T, stop and see what's coming up at Howard Theatre. The cell phone store is pumping out Go-Go, D.C.'s native music created by the late great Chuck Brown. You don't know Go-Go, you don't know D.C. I love this neighborhood. Take a second to admire the statue of Duke Ellington, which is right next to where he used to drink, shoot pool and hang out, now a great local brew pub Right Proper owned by Thor Cheston.
Dinner at Izakaya Seki. This is a real deal Izakaya and has an amazing saké program. Order "omakase" and let them pick a saké for you. Alternately, dinner at Etto. Wood-fired pizza, traditional Italian fare by pizza-genius Peter Pastan. They mill their own flour. THEY MILL THEIR OWN FLOUR! Then, I'd head to the 9:30 Club to see some bands. This is among the best midsize concert venues in the country. Last band I saw was called The Don't Need Its, including members of D.C.'s famous punk bands the Bad Brains and Scream. Dave Grohl (former drummer for Scream as well as Nirvana) played drums. I'd see that again.
After that, I would make my way to my oyster bar in Shaw, Eat the Rich, for our late-night oyster happy hour to eat my weight in $1 oysters. I'd have to drop into Southern Efficiency for a whiskey—bourbon, of course. Then I head to the Bloomingdale neighborhood to Showtime, an awesome dive bar with a jukebox curated by owner and DJ Paul Vivari. I'd close out the night drinking Natty Boh and a few shots of rail (well) bourbon, while listening to soul and R&B.
Day over. Let's do it all again.