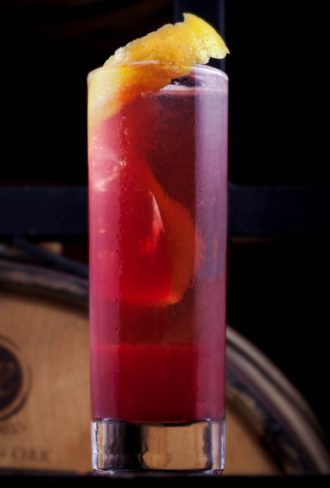 This gem-toned highball is a little sweet, a little tart with a whole lot of spirit.
1¼ oz. Mister Katz's Rock & Rye
1 oz. Scotch
¾ oz. fresh lemon juice
½ oz. grenadine
¼ oz. Campari
Tools: shaker, strainer
Glass: Collins
Garnish: lemon twist
Combine all ingredients and shake wih ice. Strain into an ice-filled glass, garnish and serve with a straw.
Nate Dumas, the Shanty at the New York Distilling Company, New York City