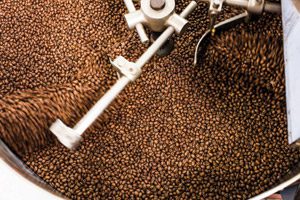 Texas is becoming a hotbed for microroasting, with roasters across the state crafting some of the best beans around. In the March/April 2013 issue, we take a tour of roasteries across the Lone Star state, and here we pick seven of our current favorites Texas-roasted coffee.
Amaya Roasting
Rwanda Buf Café Remera
This Red Bourbon varietal coffee from the female-run co-op of Rwandan coffee pioneer Epiphanie Mukashyaka offers notes of black cherry and bright tamarind.
$15.50/12 oz., amayaroasting.com
Cultivar Coffee
Costa Rica La Minita Estate
Workers at Costa Rica's La Minita Estate benefit from higher-than-average wages and onsite housing, medical and dental care. This 100-percent Caturra offering roasted by Fort Worth's Cultivar Coffee is also Rainforest Alliance-certified.
$13/12 oz., cultivarcoffee.com
Cuvée Coffee
Classic Spicewood 71
Looking for the perfect blend? Austin's own Cuvée Coffee has created it with this balanced medley of beans from El Salvador, Guatemala and Colombia.
$12.25/12 oz., cuveecoffee.com
Flat Track Coffee Roasters
Nicaragua Finca El Cairo
Notes of dark chocolate and orange are on offer in this 100-percent Caturra varietal coffee from Austin's recently minted Flat Track Coffee Roasters.
$12/12 oz., flattrackcoffee.com
Fusion Beans
El Salvador Finca Las Nubes
Houston's Fusion Beans pulls hints of cacao, pistachio and stone fruit from this sun-dried coffee from Salvadoran farmer Ernesto.
$18/lb., fusionbeans.com
Greenway Coffee
Guatemala Patagonia El Tanque
Houston's Greenway Coffee offers this 100-percent Bourbon Chocola varietal coffee, which offers intense acidity, milk chocolate and strawberry candy notes in the cup.
$20/7 oz., greenwaycoffee.com
Oak Cliff Coffee Roasters
Honduras Finca El Puente El Patanal
Exotically colored Yellow Catuai and Bourbon make up this microlot from Honduran farmers Moises and Marysabel Herrera, offered here from Dallas' Oak Cliff Coffee Roasters, with bright notes of apple cider, citrus and chocolate.
$17/lb., oakcliffcoffee.com