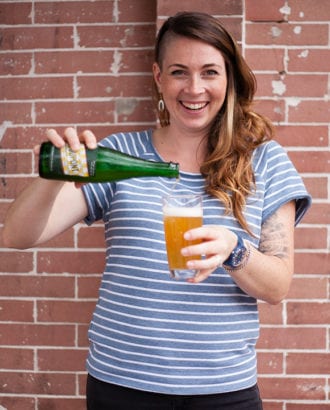 While the cocktails in Washington, D.C. garner plenty of buzz these days, don't forget that this city has long been a great beer town, and it's only getting better. Back in 1957, the (since closed) Brickskeller opened with a menu that included dozens of beers from around the world, and now D.C. has become home to other bars and restaurants just as passionate about beer. From Greg Engert's venerable ChurchKey and the eye-catching digs of BlueJacket, there's no lack of great options for beer in our nation's capitol. To get up to speed on where to order the best pints in the city right now, we tapped Pizzeria Paradisio executive beer director Drew McCormick to share her recommendations for the best beer digs D.C. has to offer. See her picks below.
Lost & Found
Located near the venerable Columbia Room on Blagden Alley, Lost & Found is a comfy beer joint that takes its name from the knick knacks and memorabilia that cover the walls. The beer list features two dozen local and national brews on tap and buffered with an assortment in bottles, it's a selection McCormick calls, "unassuming but curated with care, so you'll always find something delicious." Cocktails and a robust whiskey list round out the offerings, and "they may not have hot food but if you're lucky you might be able to find your favorite childhood after-school snack there," McCormick says. "I've indulged in a rice Krispy treat…or two."
All Souls
The self-anointed "corner bar" in the Shaw neighborhood features an egalitarian mix of cocktails, wine and snacks, but it's the beer list that keeps McCormick returning for more. A rotating set of six taps–served in either 10 or 16 oz. pours–typically includes a mix of international and craft styles, served without fuss. "All Souls is always a comfort and always playing killer music," she says of the ambiance. "It's truly a neighborhood bar, and with the newly added patio it makes for a delightful place to drink a beer (with a Maker's back) in the warm, spring sunshine."
Right Proper Brewing Co.
Beer always tastes better when it's poured straight from the source, and that's certainly the case at the Shaw Brewpub and Kitchen location of this brewery. The beers rotate frequently, with some taps featuring beers exclusive to the brewpub. "From fruity, light, and tart, to hoppy or barrel-aged, Right Proper has the liquid to satisfy any craving," says McCormick. "Let the knowledgeable staff help you navigate the creative beer names. And as if the beer isn't enough, you can round out your palate with a hell of a cheese plate. Sit at the small bar near the front for a peek into the cheese coolers!"
Bar Pilar
Named after Ernest Hemingway's famous boat Pilar, this 14th Street Corridor bar and restaurant feels like "stepping into your retired fisherman uncle's den, with paintings of mermaids and nautical paraphernalia," says McCormick. Bar Manager Matt Brown, who ran the program at Black Cat for more than a dozen years, has assembled a diverse list of mostly American craft beers that'll please a variety of drinkers, with a few ciders and easygoing Macro beers to round out the list.
Suns Cinema
Not your typical bar, but rather a cozy movie theatre that turns into a bar after the nightly showing, Suns Cinema is one of DC's most unexpected places to find great beer. Local cult favorite Manor Hill Grisette is often on tap alongside tried and true pours from breweries like Founders and Bell's. It's a small but quirky joint stuffed with plenty of movie references for the cinema fan.
---
Like what you see? Get more of the best of liquid culture when you sign up for our bi-monthly magazine. Subscribe now and save up to 59%—it's just $21.95 for one year or $32.95 for two years. Click here for details.