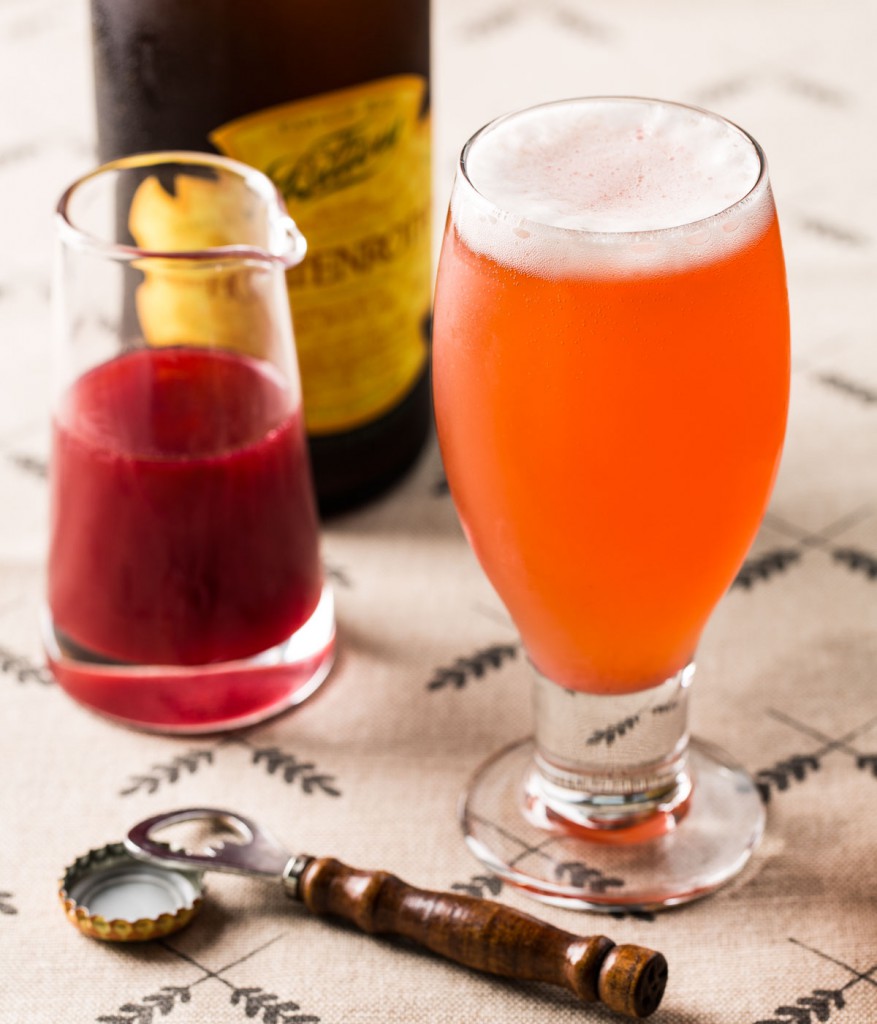 The beer known as Berliner weisse may call the German capital home, but brewers far from Potsdamer Platz are also trying their hand at the style. Here are a handful of beers brewed in the manner of Berliner weisse, one of our Imbibe 75 flavors to try in 2015. Drink these tart beers on their own, or add a customary dose of raspberry syrup to offset the sour snap.
The Bruery Hottenroth Berliner Weisse
Light, bright and tantalizingly tangy, this California-brewed beer is named in honor of brewer Patrick Rue's grandparents. Low in alcohol and crisp in flavor, this is a perfect warm-weather beer and a great introduction to the Berliner weisse category.
Evil Twin Nomader Weisse
The "nomad" tag is an apt fit for gypsy brewer Evil Twin, and this citrusy, savory weisse has a sour pop and a slightly saline finish that make it deliciously drinkable.
Jester King Brewery Bonnie the Rare
This Texas-brewed Berliner weisse hews closely to the German tradition, resulting in a grassy, earthy beer with a distinctly citrusy tang.
Black Market Brewing 1945 Berliner Weisse
Another California-brewed weisse, this fragrant beer bursts with aromas of green apples and kiwi, and the gentle lemony sourness dissolves into the bright crispness of fresh melons. An uber-sessionable beer seemingly custom-built for summer drinking.
Dogfish Head Brewery Festina Pêche
Glasses of Berliner weisse are traditionally doctored with fruit syrup, but Delaware-based Dogfish Head skipped the syrup step, and added fruit directly to the fermentation. Brightly aromatic and refreshingly tart, this just may be the perfect August beer.