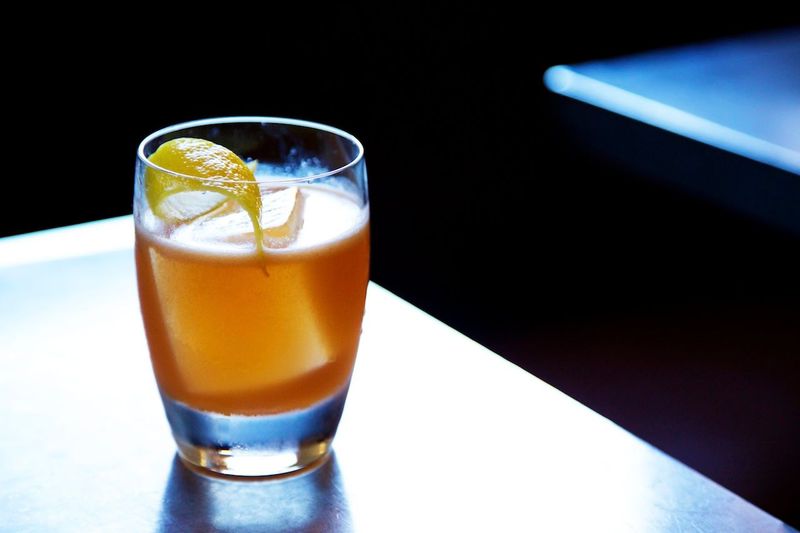 Bourbon, puréed peaches and a splash of maple mingle in this smooth sipper.
1 1/2 oz. bourbon
3/4 oz. maple-roasted peach purée
1/2 oz. fresh lemon juice
1/2 oz. bitter-maple-honey syrup
1/2 oz. dry vermouth (Range uses Dolin)
Tools: shaker, strainer, fine-strainer
Glass: rocks
Garnish: wide lemon twist
Combine all ingredients and shake with ice. Fine-strain into a rocks glass over one large cube. Garnish.
Maple-roasted peach purée: On a baking sheet, drizzle 1/4 cup of maple syrup over 1 lb. of pitted, halved peaches. Roast in a 350-degree oven for 25 minutes, rotating once. Cool, then purée in a blender, adding more maple syrup to taste.
Bitter honey maple syrup: Combine 1/2 cup each of honey, maple syrup and hot water. Add 1/2 an ounce of Angostura bitters and stir until honey and maple syrup dissolve. Cover and keep refrigerated for up to 1 week.
Range, San Francisco