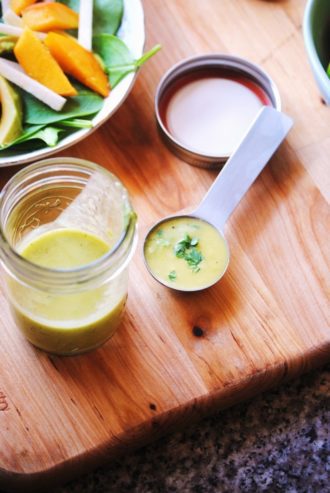 Infuse a little agave into your next cookout with this tequila-lime marinade. It's also delicious drizzled over salad.
3 Tbsp. fresh lime juice
1 Tbsp. honey
2 Tbsp. tequila
¼ cup olive oil
½ bunch cilantro, washed and ends trimmed
Salt and pepper, to taste
In a food processor add lime juice, honey and tequila and pulse to combine. Add cilantro and process until smooth. Set the food processor to lowest setting and slowly add the olive oil. Season to taste with salt and pepper. Serves 4-6.
Vianney Rodriguez, sweetlifebake.com