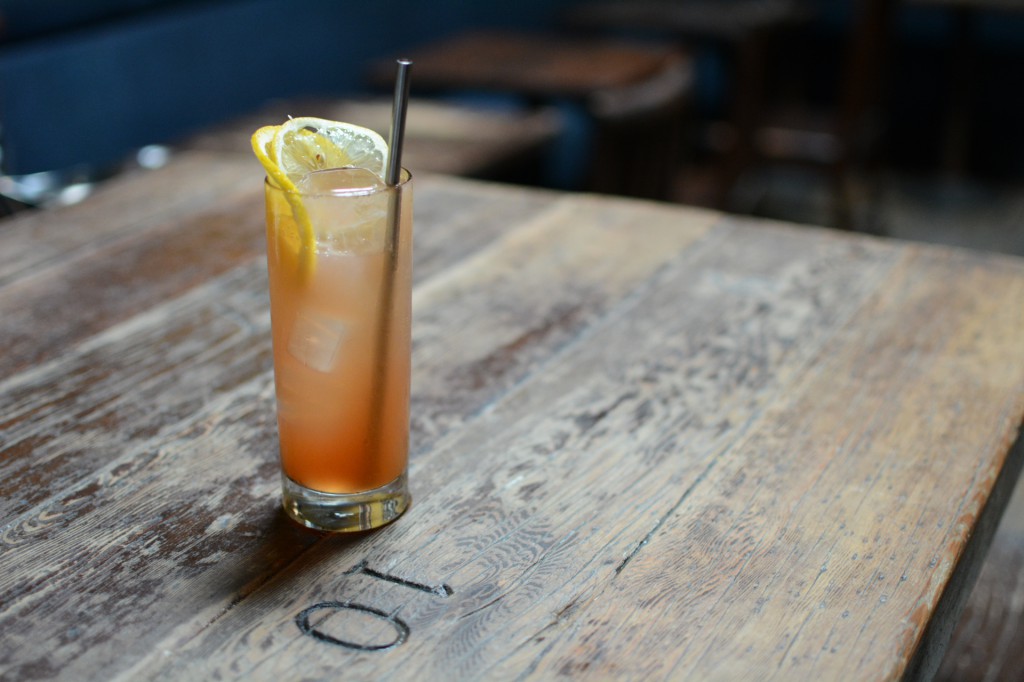 This bold cocktail pairs an unusual spicy persimmon shrub with aquavit, two kinds of bitters and a dose of tequila for good measure.
1 oz. aquavit
1 oz. reposado tequila
¾ oz. spicy persimmon shrub
¾ oz. fresh lemon juice
2 dashes Angostura bitters
2 dashes orange bitters
soda water
Glass: Collins
Garnish: lemon or orange wheel
Combine all ingredients except the soda water in a Collins glass. Fill the glass with ice. Top with soda water, stir to combine and garnish.
Spicy persimmon shrub: Combine 4 persimmons (de-stemmed and cubed) with 2 cups of apple cider vinegar, 1 Tbsp. of Szechuan peppercorns and 1 piece of star anise in a jar. Let the mixture steep at room temperature for 3 weeks. Strain the fruit and spices. Add 2 cups of sugar and stir until dissolved. Refrigerate until use up to 1 month.
Larry Piaskowy, The Alembic, San Francisco