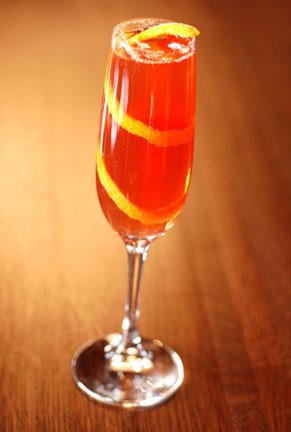 Named after the Louisville, Kentucky hotel where the drink was invented (though not in the early 1900s as originally advertised), the Seelbach cocktail brings bourbon together with Cointreau and both Angostura and Peychaud's bitters.
1 oz. bourbon
½ oz. Cointreau
7 dashes Angostura bitters
7 dashes Peychaud's bitters
Champagne
Tools: mixing glass, barspoon, strainer
Glass: flute
Garnish: lemon twist
Stir ingredients briefly over ice, strain into a chilled flute, top with Champagne and garnish.