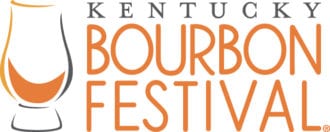 The Kentucky Bourbon Festival returns September 11-17 to Bardstown, Kentucky. This year's festival is putting a fresh spin on today's drink trends with a focus on classic cocktails and punches. Here's a look at the seminar lineup:
Bourbon Cocktail Mixology™
Wednesday, Sept 13 – Old Fashioned Seminar
Thursday, Sept 14 – Manhattan Seminar
Friday, Sept 15 – Art of the Julep Seminar
Saturday, Sept 16 – Brunch Cocktails Seminar
Sample and learn techniques and variations behind some of the most popular bourbon-based cocktails. Each class is offered independently, or as a series.
Buy Tickets
Punches and Parties
Friday, Sept. 15
Learn how to make perfect punches, and how to pair them with food.
Buy Tickets
This year's schedule is also packed with tasting events, tours, demos, live music and more, so you can fully immerse yourself in the world of bourbon.
For more details about the festival and to see a full schedule of events, visit kybourbonfestival.com.