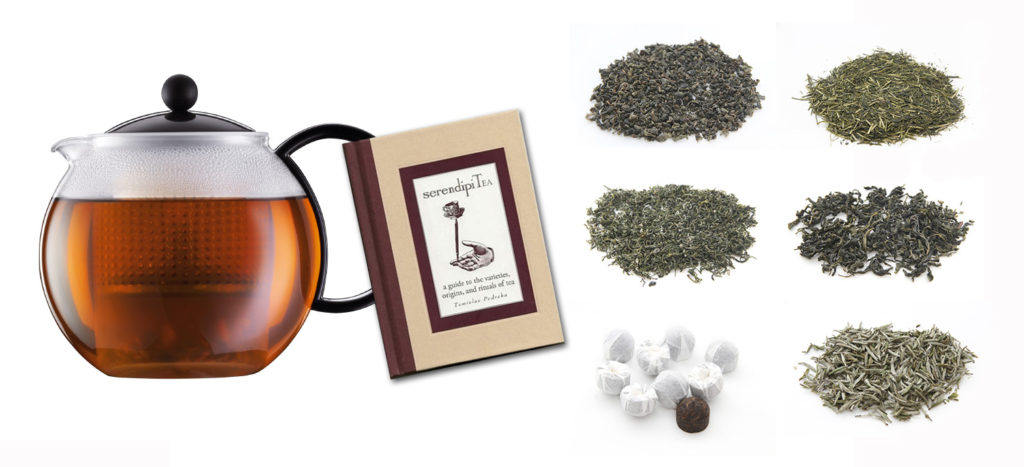 The experts at SerendipiTea handpicked each item for today's holiday giveaway. The premium tea package includes a master carton of 12 of the highest-quality teas sourced from farms around the world, plus a copy of SerendipiTea: A Guide to Tea and a Bodum Assam Tea Press featuring heat-resistant glass and a stainless steel infuser for making the perfect cup of tea. $250 value.
Teas include:
PuErh Mini Tuo Cha
Darjeeling 1st Flush (Makaibari Estate)
Keemun Hao Ya A
Ruby 18
GABA Oolong
Da Hong Pao Oolong
Tung Ting (Jade Prince) Oolong
Pouchong
Kukicha Hatsukura
Jade Pearl Green
Pi Lo Chun
Yin Zhen
Click here to enter! You have until midnight PST tonight.